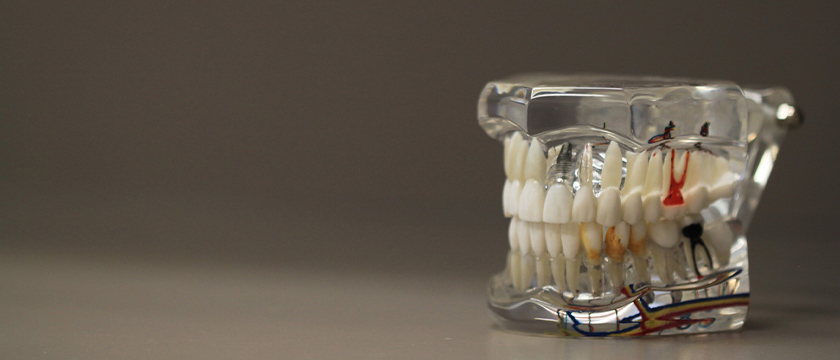 Carbohydrates, the sugars and starches in food, are consumed by the bacteria that live in plaque. They produce acids that eat into the enamel, which is the hard outer coating of your tooth. Plaque itself is a sticky film that keeps on forming on the surface of your teeth and it keeps the bacteria and the acids in constant contact with the enamel. The breakdown of the enamel and the cavities that form beneath the surface is what constitutes tooth decay.
The majority of cavities are found in children. With adults, the aging process causes the gums to gradually recede from the teeth. When you add gum disease, the combination can expose the roots of teeth to plaque. The roots do not benefit from being coated in hard enamel instead, they are encased in a softer tissue called cementum. Roots suffer decay easily and that can lead to sensations of extra sensitivity to extremes like heat and cold or sweet tastes. The over 50 age group is very susceptible to decay in the roots of their teeth.
A factor in the tooth decay problem in older people is that fact that dental care was not as advanced as it is nowadays. The benefits of fluoride were not known when they were growing up and seeking dental care was not as widespread a practice as it is now. Also, fillings in older people tend to wear out around the edges and that's where decay can set in. Fillings have a limited lifespan. Over time they weaken and can crack, especially at the edges. This is where bacteria can accumulate, producing acid that breaks down the fillings, enters the tooth and causes decay.
Simple basic dental and oral hygiene is easy, and the most effective defense against tooth decay when it is practiced daily. Make these a part of your routine:
Brush your teeth at least twice a day with a fluoride toothpaste
Clean between your teeth daily
Eat a healthy balanced diet and minimize sugary snacks and drinks
Book a checkup with your dentist twice a year. On your next visit, ask about supplemental fluoride. This has a teeth-strengthening effect. Also ask about sealants, which are a kind of plastic coating that your dentist can apply to the chewing surfaces of your teeth to keep out plaque, bacteria and acid.