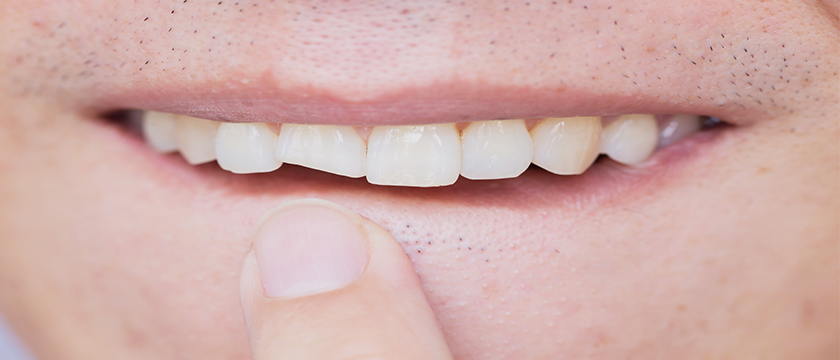 Bruxism is a dental or medical term for unconsciously grinding teeth or excessive jaw clenching. Grinding is the act of sliding your teeth to and fro under pressure, thus causing excessive wear. You can be clenching and grinding without being aware of it both day and night, although night time bruxism is usually the major problem because it is more difficult to control. If it goes untreated it can result in excessive wear on the tooth surfaces. In some cases it does no damage but that is unusual.
Bruxism is usually a result of stress but it can also be caused by sleep problems, crooked or missing teeth or an abnormal bite. Some of the symptoms include:
Sore jaw or painful / loose/ fractured teeth
Sleeplessness
Stress, tension and anxiety
Depression
Earache
Eating disorders
Headaches
Excessive sensitivity in the teeth
Your dentist can repair resulting damage, such as ground down teeth, and will fit a mouth guard for you to wear while sleeping. It is important to address the underlying cause and it's best to consult your physician. Stress can have many causes and sometimes it requires specialist help to pinpoint both the cause and the remedy.
Children can also suffer from bruxism for different reasons. It can be less damaging for them than it is in adults because they are constantly growing. Quite often they have grown out of it by adolescence. Some of the reasons may be:
Badly aligned teeth
An allergy
Soreness in the mouth
Your dentist ca advise about the possible causes and the best course of treatment for your child.