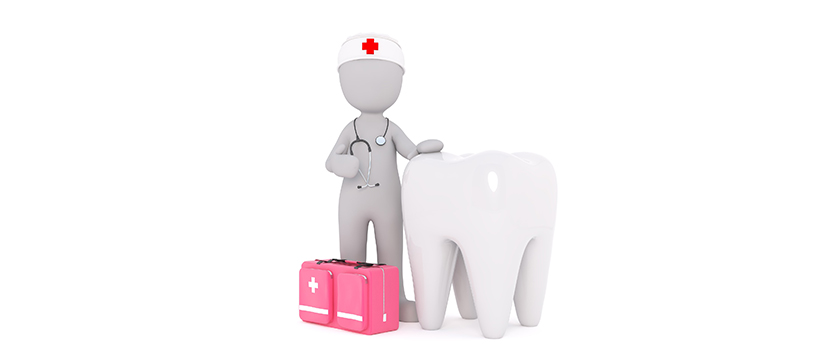 Your dentist has a genuine and active interest in knowing what medications you are taking because some can have in influence on prospective dental treatments. One such category is called antiresponsive agents and they are used to fight against osteoporosis, which is thinning of the bones or brittle bones. They strengthen your bones but they have also been associated with a rare condition called osteonecrosis (pronounced OSS-tee-oh-ne-KRO-sis), which can cause severe damage to your jawbones.
The antiresponsive agents that are taken orally include Actonel, Boniva, Atelvia , Didronel, Fosamax. They can be used to treat or to help prevent osteoporosis. They also fight Paget's disease, which leads to irregular bone destruction and also regrowth, which can lead to deformities. Agents that are administered by injection include Prolia, Reclast and Boniva IV. They are prescribed in high dosages with greater frequency to cancer patients who suffer from pain in their bones and extremely high blood calcium levels, called hypercalcemia of malignancy usually associated with multiple myeloma, metastatic breast cancer and prostate cancer.
What impact do these medications have on my dental treatment program?
You may be wondering how those medications can impact your dental treatment procedures. The reason is that osteonecrosis of the jawbone can occur following dental work that involves the bone or even tissue surrounding the bone. An extraction is a simple example of such a procedure. Therefore you will understand how important it is to tell your dentist if you are taking any antiresponsive agents.
It's impossible to predict whether or not you might suffer osteonecrosis. 9 out of 10 sufferers of ONJ who were on these medications are also cancer patients who were or are still taking a course of antiresorptive agents in high dosages by an infusion. The remainder of ONJ sufferers were also on a course of these medications but in lower doses in response to osteoporosis. Consult your dentist if you may be about to start on a course of antiresorptive agents to treat osteoporosis so that your dentist can ensure that you have an oral health check and a maintenance plan for dental and oral health  for the duration of your treatment.
Continue to visit your dentist regularly.
There is no need to put dental treatment plans on hold for the duration of your course of antiresorptive agents for osteoporosis. The chances of you going on to develop osteonecrosis in your jawbone are extremely low indeed. Therefore it figures that you should continue your regular dental health program because the results of not attending to some dental diseases might be a progression to something more serious that could impact your jawbone or the surrounding tissues. That would require more significant dental surgery.
Tell your physician if your course of treatment is coming to an end.
Having said that, your dentist may well suggest postponing any plans for significant or invasive procedures while you are taking antiresorptive agents to treat a cancer. It would be best to speak with your dentist before starting on the course of treatment so that any dental issues can be remedied first. So inform your dentist if your will be taking these medications and also tell your physician if you have recently had significant dental work. Always tell your physician when you are coming to the end of such a course of treatment.
Here are some symptoms typical of osteonecrosis of the jawbone:
Infection in your jawbone or gums, or any pain or swelling
Gums that do not appear to have healed properly following recent treatment or injury
A sensation of weight or a numb feeling in your jawbone
Bone that has become exposed
Loose teeth
It would be prudent to check with your dentist if you display any symptoms like these following some dental procedure.